Endpoint Security Solutions
Endpoint security is the first recommended addition to an individual or business's cyber-security (besides having good passwords of course). If your business isn't actively monitoring systems, then you're at risk.
Viruses and malware infect hundreds of businesses daily, requiring the need for enterprise-grade Anti-Virus and anti-spyware software. Esimplicity technologies deploy a variety of endpoint security software to help protect clients.
Endpoint Security is in the Middle of the Security Stack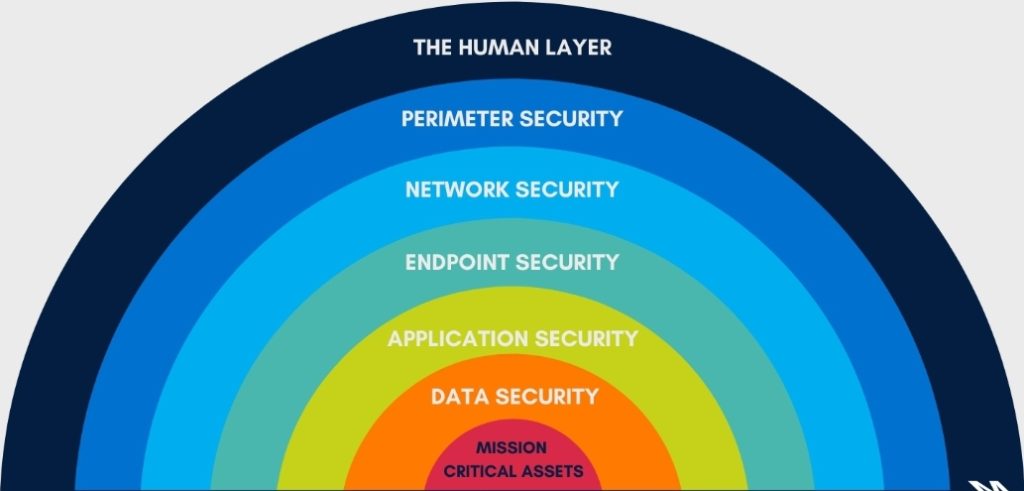 Advanced Endpoint Cyber-Security Solutions
Cyber-security solutions are often seen as a set it and forget it kind of thing. When in reality modern Cyber-security should be dynamic, and constantly evolving to meet the needs of businesses around the world.
That's why Esimplicity Technologies puts strategy and a hint of advanced technology to help secure individuals and companies to the max.
Advanced technologies including EDR (endpoint detection and response). We can deploy our systems in a matter of hours to start protecting your computers, servers, desktops, laptops and even mobile devices.

Install Endpoint Security with Esimplicity